Local News
Bonham Police respond to missing persons call
May 16, 2023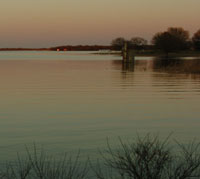 Bonham, Texas -- On Sunday, May 14, 2023, at approximately 0100 hours, Bonham Police Officers responded to a missing persons call on Lake Bonham. A white male later identified as Colton Hamilton, of Bonham, had gone missing from a kayak.

Bonham police notified Texas game wardens who also responded to the scene. The Fannin County Sheriff's office also assisted.

After a lengthy search utilizing night vision, FLIR, drones and sonar, Hamilton's body was recovered from the scene.

Justice of the Peace Goodwater pronounced the victim deceased.