Local News
Open Arms Shelter donation from Lions Club & Brookshire's
May 30, 2023
Bonham, Texas -- On Thursday, May 25, the Bonham Lions Club presented Open Arms Shelter with a $500 Brookshire's card. Melody Michaud, President of Open Arms Board, accepted the card from Jim Bohls, President of Bonham Lions Club.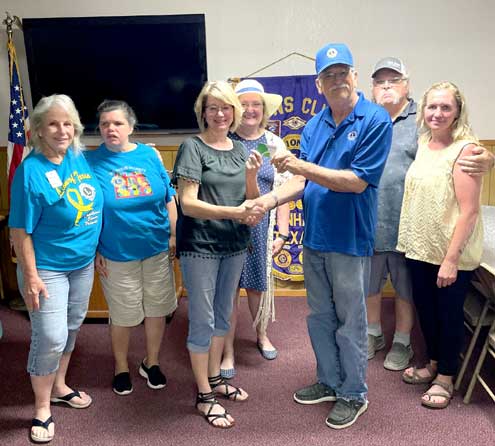 Jenn & Amy Sandlin, Melody Michaud, Tina Moore, Jim Bohls, Lawrence Cadoret, and Mandy Malovich - photo by Roy Bruner
Brookshire's donated the card to the Bonham Lions Club, who donated the card to the shelter. The gift card will be a great help in providing the daily continental style breakfast and sack lunches.
Open Arms is so grateful for great community support.