Denison -- Floods forcing Lake Texoma over the emergency spillway for the fourth time since 1944 wasn't the only historic event in Denison this weekend. On Main Street, Ivanhoe Ale Works opened the first wine-brew in Texas with an official ribbon cutting Saturday, May 23, 2015.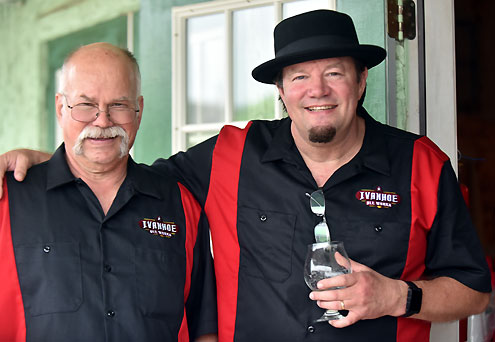 Ivanhoe Ale Works partners, Gabe Parker (left) and Johnny Wells
"Are you guys having fun?" Denison Mayor Jared Johnson asked the crowd. "Isn't this a great venue!"
In 2012, Denison created an Entertainment District, which allows people to take alcoholic beverages outside as they enjoy the sights and sounds of this colorful, historic downtown.
"That was step one," explained Mayor Johnson. "In the past eight years, we've spent about $500,000 in downtown renovations, making it a place people would want to come to. Most recently, in the fall of 2014, the city council passed an ordinance allowing microbreweries, distilleries and craft beverages to happen in our Entertainment District. Our vision remains true. Today we're celebrating the fruits of that labor. But, really, all that doesn't happen without the private sector investing and taking risks."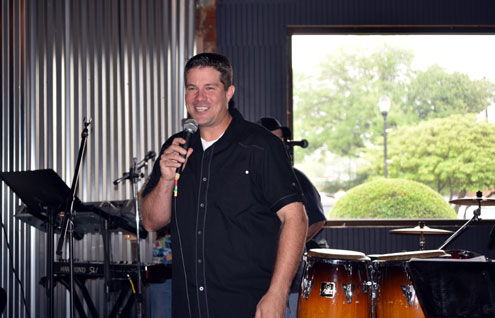 Denison Mayor Jared Johnson
With that, the Denison mayor turned the microphone over to Gabe Parker, a man with 26 years of fermentation experience. Parkers is partners with Johnny Wells in this newest venture.
"They said if I made beer, y'all would come," quipped Parker. "This has been a real partnership between Johnny and Mary Wells, and Barbara and I."
Parker thanked City of Denison for paving the path for the opening of the first wine-brew in the state, as well as helping with financing.
"I don't think there is a bank in the world that would touch something like this," commented Parker.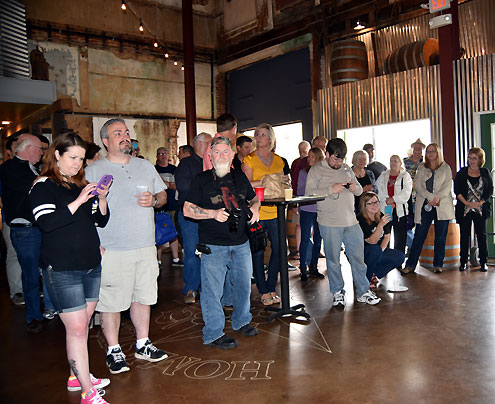 "We need to take this to another level," Parker told the crowd. "We need this many people in here every week, up and down the street."
To help achieve that goal, Ivanhoe Ale Works will host "Bracelet Day" every Saturday, from 1:00 p.m. until 4:00 p.m., which will allow patrons to purchase a bracelet for $10 and enjoy three beverages of their choice.
Parker had a special recognition for his wife, Barbara.
"Back in the '70s, she gave me a wine-making kit; now I have three wineries and the largest production facility in North Texas. Three years ago, she gave me a home-brew kit," Parker noted as he looked around the new 310-gallon brew house. "I'm really anxious to see what I get for Christmas."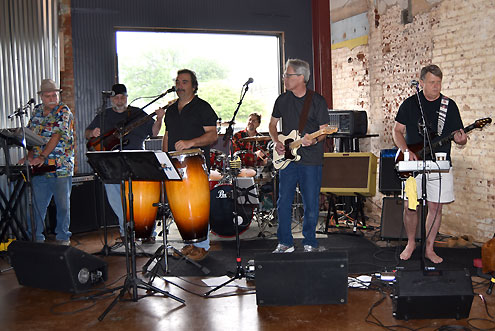 After 5 Alibi entertains the crowd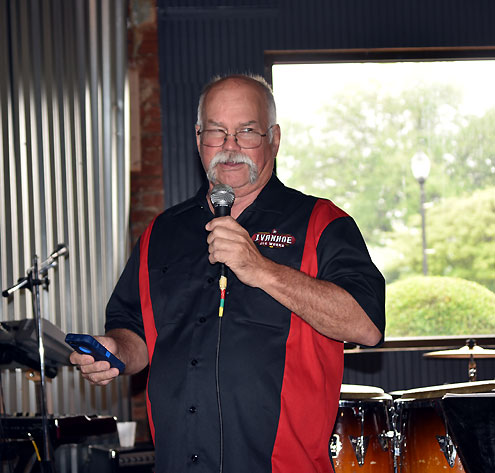 Gabe Parker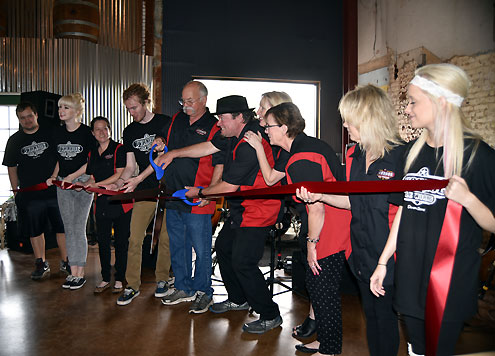 Time for the ribbon cutting....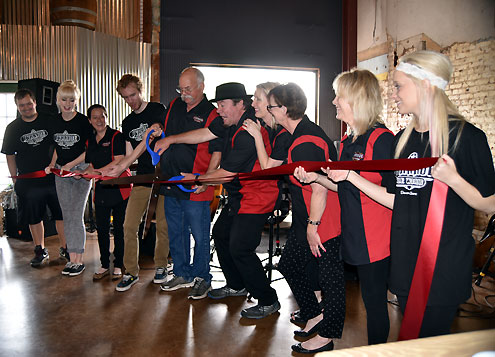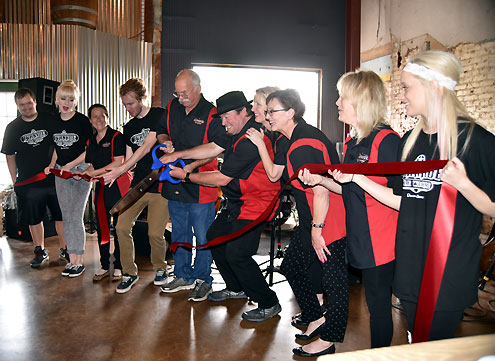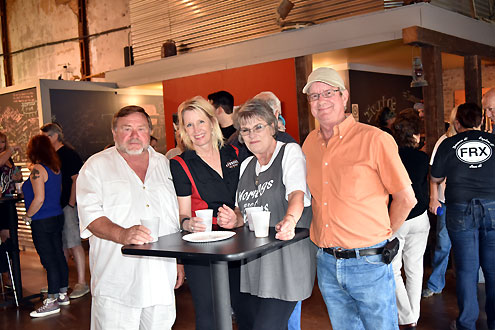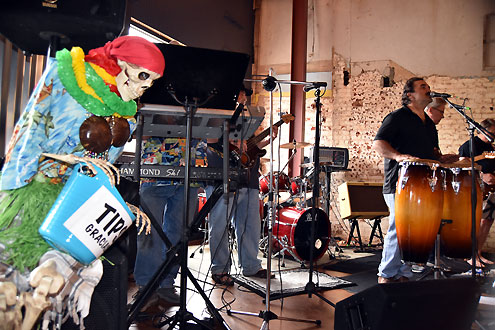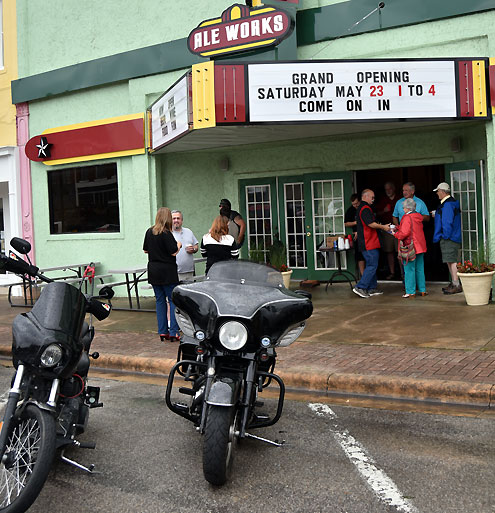 photos by Allen Rich
Ivanhoe Ale Works is located at 220 W. Main Street in historic downtown Denison. Click here to visit Ivanhoe Ale Works on Facebook.