Sharon Yvonne Ocon was born on May 10, 1957 in Lawton, Oklahoma. She went home to be with her Lord on February 9, 2018.
Sharon was the youngest of 5 children, and was preceded in death by both of her parents.
Sharon was the treasured wife of Michael Ocon, they were wed in McKinney, Texas on December 17,1990, and had 27 wonderful years together as each otherís partner and best friend.
Sharon worked as an optician in Greenville, Texas and resided most of her adult life in Caddo Mills, Texas. She loved animals and had a passion for horses that continued until her passing.
Sharon fought a long and courageous battle with Lupus and Dementia. Through all of the illness she never lost her joyous spirit and infectious smile. Sharon lit up the lives of all who knew her and was a comfort to those who loved her even in her final days and hours. She passed surrounded by her husband, family, and dear friend, all of whom will miss her greatly.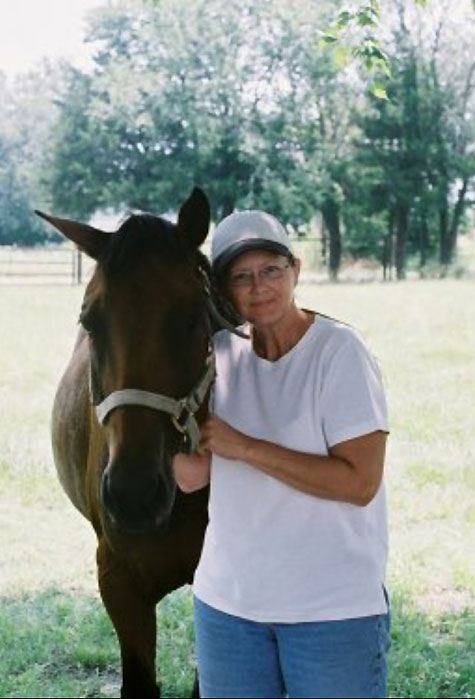 Sharon Ocon is survived by her husband, Michael Ocon; son, Adam Perkins of Alpine, TX; daughter, Lindsay Edwards of Blair, OK; son, Cole Perkins of Rowlett, TX; 9 grandchildren; 3 brothers; 1 sister; and her precious and treasured horse, Scarlett.
The family will receive friends on Monday, February 12, 2018 from 6:00 p.m. to 8:00 p.m. at Scoggins Funeral Home.
Funeral services will be held at 1:00 p.m. on Tuesday, February 13, 2018 at the Scoggins Funeral Home Chapel.
Arrangements are under the direction of Scoggins Funeral Home & Crematory 637 W. Van Alsytne, TX. 75495. 903-482-5225.
The online register book may be signed at www.scogginsfuneralhome.com