Bonham, Texas -- The First Presbyterian Church of Bonham is pleased to sponsor a concert by David Berryhill on Friday, July 19, 2019, at 6:00 p.m. in the church sanctuary.
Mr. Berryhill grew up in Bonham prior to moving to the East Texas area as a teen. He is an accomplished pianist and vocalist, having played concerts and recitals throughout the United States and accompanying choirs at Carnegie Hall and throughout Mexico and Europe. He attended Kilgore College and is a graduate of East Texas Baptist University.
As a child his piano style was greatly influenced by Dino Kartsonakis, while singing was something that came later. He was a featured vocalist in college, playing the role of "The Phantom of the Opera"; he has also been a regular performer on the Community Concert circuit in Texas.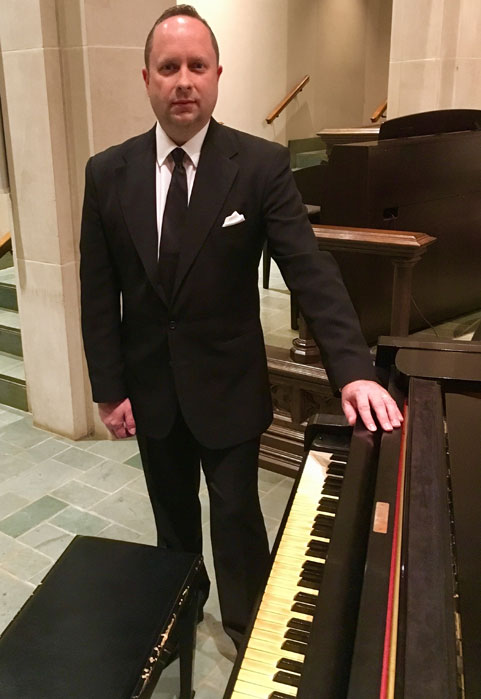 David Berryhill
David's primary passion is the local church, where he felt a call to ministry at the age of 12. He is presently serving as Minister of Music at First Baptist Church in Kilgore, Texas. He is blessed with a wonderful wife, Heather, and two sons, Harrison and Hayden.
Everyone is invited to attend and receive this gift of music. A reception will follow in the Williams Building.