Bonham, Texas -- The Creative Arts Center is featuring even more affordable art through the month of August with their $100 Exhibit. All work submitted for this show is $100 or less and guests have been taking advantage of the great bargains. This, combined with Fancy Flea Friday every Friday in August, has boosted sales with the number of visitors.
"One of our member artists suggested the $100 Exhibit and the notion of purchasing great art at affordable prices has been popular since we opened the show on August 2," said Executive Director Lisa Avila. "Both the art and our Fancy Flea Friday selection of gently used jewelry seemed to "hit the spot" with local residents who may have been holding back until now. Also, Beth Sloan's donation of her mother's remaining artwork was especially gracious and we are very grateful for the opportunity to offer some classic work by local artists with all proceeds benefiting the CAC."
The estate sale of Kathryn Rodgers included a great deal of artwork by familiar local artists, many of whom were members of the Red River Valley Art Association. (Members of the RRVAA became the first artist members of the Creative Arts Center.) Other art was part of the collection and all the art that remained after the estate sale is now available at the CAC for prices that are remarkably low ($5 - $45).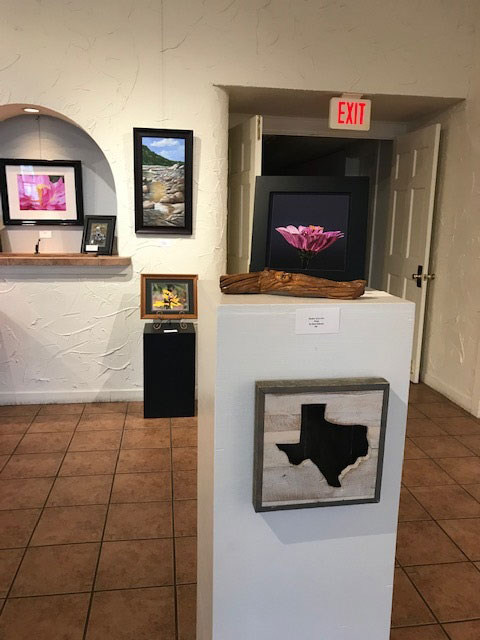 From a portrait of Willie Nelson to beautiful landscapes and abstracts, there is a wide variety of art to choose from this month, including practical items for the home like hand-carved spoons and spatulas.The affordable art exhibit at the CAC will conclude August 31 and business hours are Tuesday through Friday from 10:00 a.m. to 5:00 p.m. and Saturday from 9:00 a.m. to 1:00 p.m. Call the center at 903-640-2196 for more information.