Gainesville, Texas -- The Texas A&M AgriLife Extension Service and Noble Research Institute will host a free Growing Season Prescribed Burn Workshop on Aug. 29. There may be a possible date change to Aug. 30, pending weather conditions being more suitable for a prescribed fire.
The event will start at 9:00 a.m. at the Stark Ranch, 201 W. California St., Gainesville. There will be six Texas Department of Agriculture continuing education units in certified fire training available for certified and insured prescribed burn managers.
Contact Marty Morgan, AgriLife Extension agent for Cooke County, to register for the workshop at 940-668-5413 or marty.morgan@ag.tamu.edu. Participants should plan on attending Aug. 29 unless otherwise notified.
"Learning more about prescribed fire in general is necessary for any range manager or landowner, but learning more about growing season burns is exceptionally advantageous," said Dr. Morgan Treadwell, AgriLife Extension range specialist, San Angelo.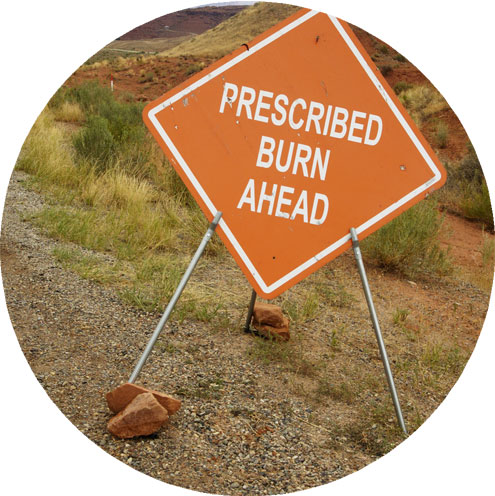 Growing season burns are typically much safer to implement due to high fuel moisture and the current year's growth present, she said. This results in increased duration and dosage of heat necessary for managing invasive resprouting brush.
"This workshop will be the best way to learn from the prescribed fire experts from the Noble Research Institute, while also learning more about the resources that are available to landowners assisting with their own prescribed burns," Treadwell said.
Treadwell will be discussing the following topics: why burns are necessary; what to expect from a burn; forage management and quality; burn plans; and ignition techniques.
Other experts speaking include: Michael Vance, managing partner, Stark Ranch, Gainesville; Brian Treadwell, commercial prescribed burn manager, Christoval; Josh Gaskamp, wildlife and range consultant, Noble Research Institute, Ardmore, Oklahoma; and Brian Hays, pasture and range consultant, Noble Research Institute, Ardmore, Oklahoma.