Leonard, Texas -- Leonard JV started out the night with a nail biter match against Lone Oak. The JV Lady Tigers won with scores of 20-25, 25-23, 25-18.
Savannah Ware was the lead server for the team. Hannah Harris was blocking leader. Sabrina Hobbs and Lainey Johnson had great defensive play.
The varsity Leonard Lady Tigers followed up with a win over Lone Oak. The scores were 25-6, 25-18, 25-17.
Mikayla Farber led with 4 aces, 6 kills, and 16 digs.
Abby Wilson led in kills with 9 and also had 16 digs.
Allie Shulze has 6 kills and 8 digs.
Taylor Reed garnered 18 assists.
The Leonard Lady Tigers face Commerce at LHS Gym. Varsity plays at 4:30.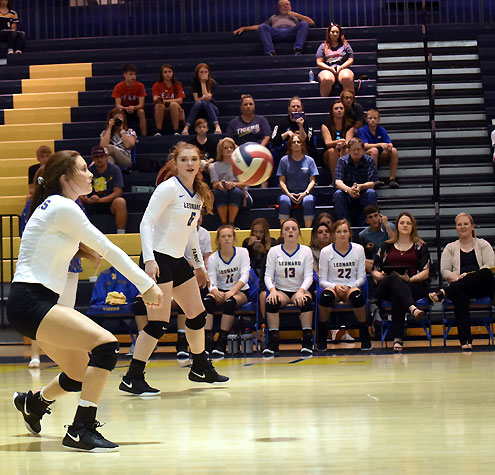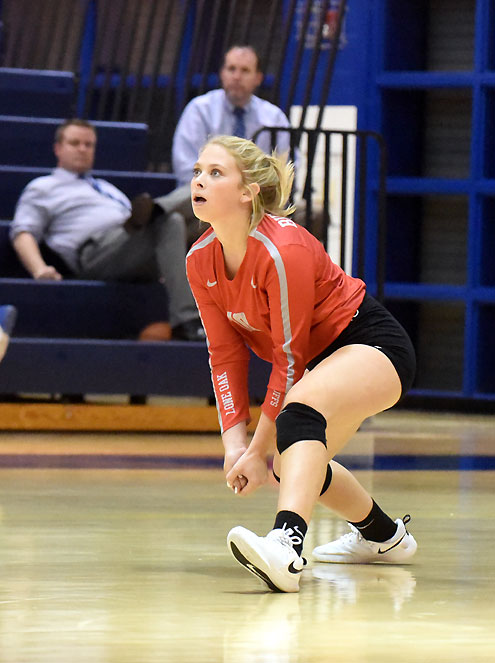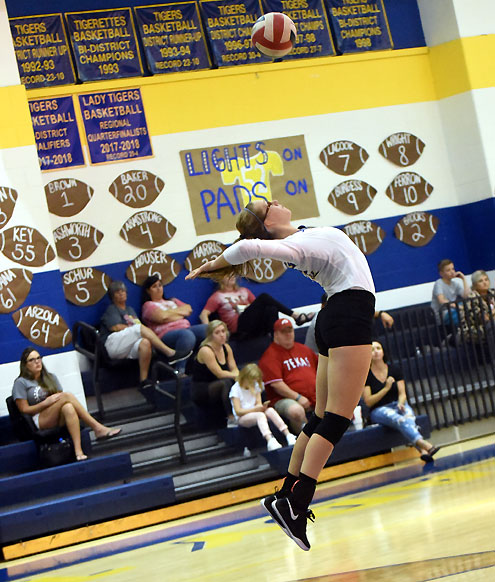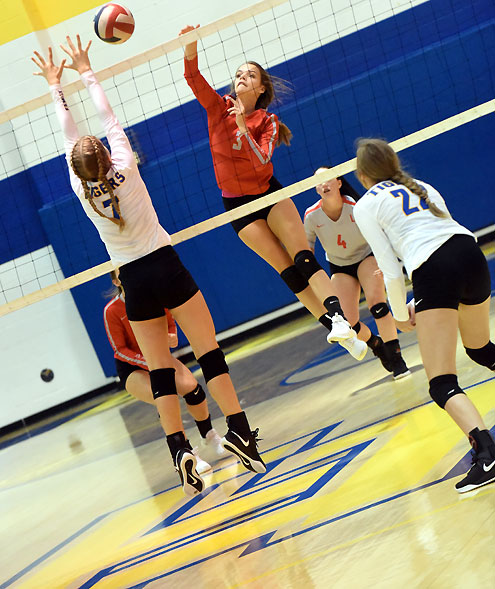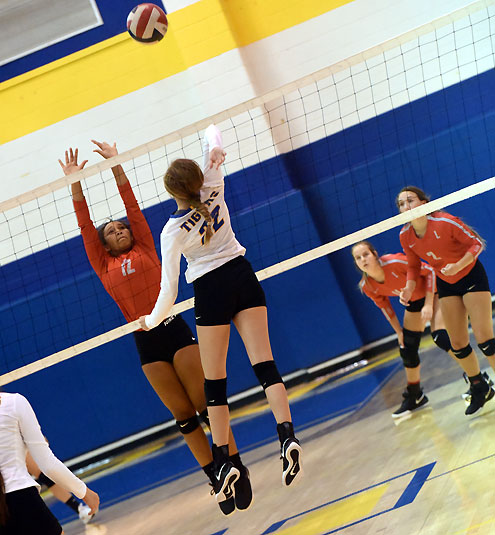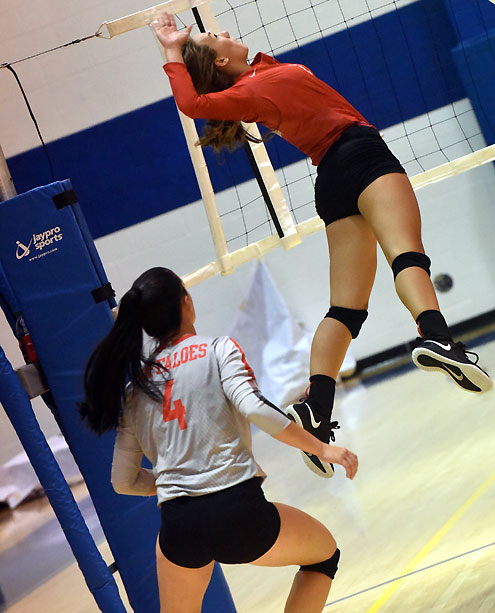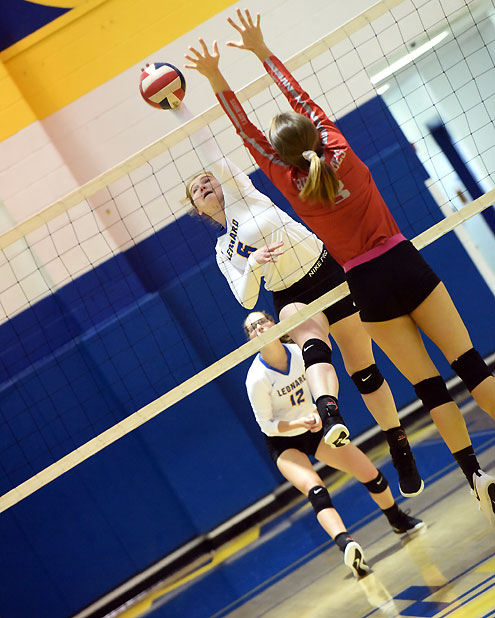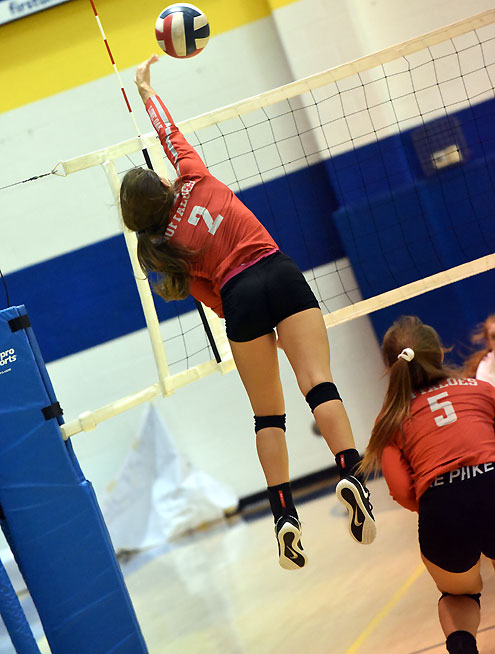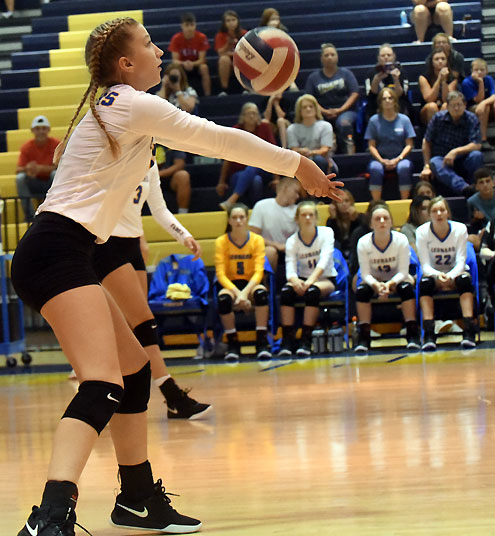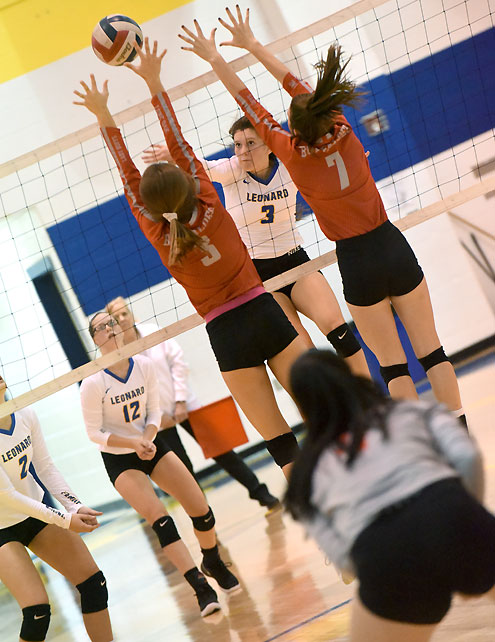 photos by Allen Rich
additional photos pending