McKinney, Texas -- Florence, a modern Mediterranean-themed mixed-use development on Custer Road in McKinney broke ground on July 9, 2020.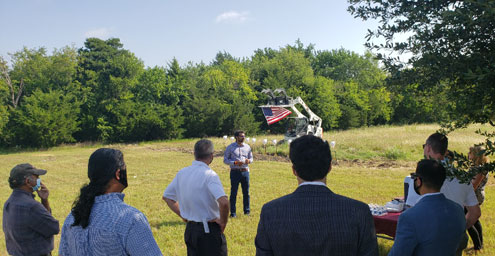 The development is a common vision of close to 80+ resident investors of McKinney and Frisco to bring a true Live-Work-Play neighborhood to the suburbs. Everest Developers, a boutique development firm is driving the efforts closely to ensure a holistic development that provides the quality of life the city of McKinney and Frisco residents seek. The developers are leveraging some of Dallas' best design and engineering firms to bring their vision to reality.
Florence, developed on 18 acres, will host a healthy mix of quality housing and commercial spaces along with extensive amenities to provide a true live-work-play self-sufficient community. The amenities for residents will include a world class gym, conference rooms, swimming pool, courtyards, walking trails, pet friendly features, with plenty of open flex spaces.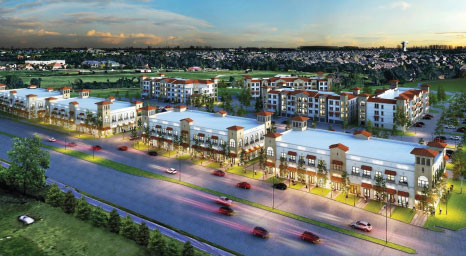 "Florence is all about family and community," said Raj, Promoter of Florence. "We are driven by quality and we plan to develop this as a quality destination for people looking for an active and feature-rich community. We are pleased with how the beautiful Mayer ranch will be transformed into a community where families can share beautiful moments. We are big into supporting local businesses and we will provide special incentives for them to be a part of Florence. To support the community at this time, we are donating close to $250,000 worth of salvaged building materials to local charities."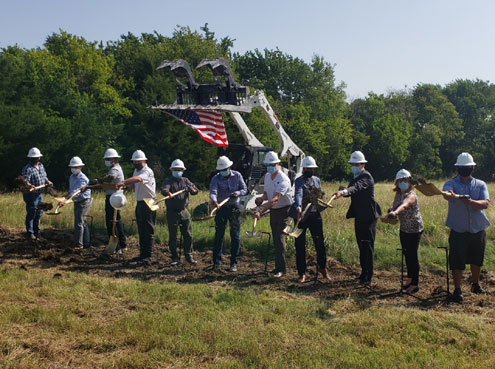 Everest has been working closely with the city of McKinney from early 2019 to have gotten here for the groundbreaking. The team hosted a COVID sensitive groundbreaking that was attended by various stakeholders and partners (Happy State Bank, Humphrey's & Partners, Land Design, MESA, Robert Lynn, Novel Builders), of the project, the City and the Chamber of Commerce.
"We are happy to be where we are and with a product that will withstand market turmoil," remarked Raj.
The project is expected to be completed in the next 24 months. Commercial spaces are available for pre-leasing, contact - 469-450-9981 or visit our website http://theeverestdevelopers.com/